Invest In Your Relationship!
Are you missing intimacy, sex and passion in your relationship?
Do you wish to improve the personal and sexual intimacy that you already enjoy?
Would you like to acquire more effective communication and conflict resolution skills?
Join us at our November 14 and 15 Couples Relationship and Sexual Enrichment Weekend at the Fairmont Waterfront in beautiful Vancouver, B.C.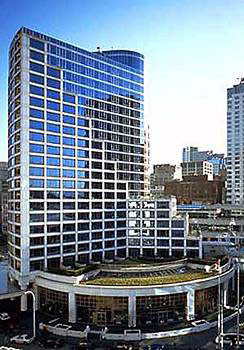 This informative, fun and enriching couples weekend will be led by Vancouver's relationship and sex expert, Dr. David McKenzie together with his team of highly qualified, skilled and experienced couples and sex therapists and educators. You and your partner will discover and develop new ways to communicate, resolve conflict, build emotional and physical intimacy and experience sexual enrichment in your relationship.
The Leadership Team:
Dr. David McKenzie, Ph.D., Couples and Sex Therapist
Dr. Marelize Swart, Ph.D., Couples and Sex Therapist
Dr. Rob Lees, Ed.D., Couples and Family Therapist, Communications expert
Mr. Ki Bournes, credentialed Massage Therapist.
Dates & Times:
November 14 & 15, 2009. Fairmont Waterfront, Vancouver, B.C.
9:00 am to 5:00 pm. Continental breakfast, full lunch and two catered breaks are included each day.
Cost:
(CAN) $1275.00 (all taxes included) per couple.
Register now! Registration deadline is September 20, 2009.